Holiday in Appartement de Gouw - Zeeland
Apartment de Gouw offers you a lovely vacation on Schouwen-Duiveland. The apartment is situated in picturesque Noordgouwe and has free parking facilities directly in front. Our Bed & Breakfast has been modernized to a luxurious apartment in January 2021 with full kitchen facilities. We have many guests returning to us every year to enjoy their well-earned holidays in beautiful Zeeland.
We offer you a comfortable and spacious (80m2) apartment, all on ground floor level with a separate bedroom with TV and en-suite bathroom. Kitchen with full-size cooker, microwave oven, dishwasher, dining table and (very) comfortable chairs. Next to this, the apartment has a cozy living room area with flat screen TV. Of course we offer free WiFi, bath linen and you will find your bed already made upon your arrival. The apartment has air conditioning.
Apartment de Gouw had a freely accessible garden and there is a bicycle shed (with charging point) available.
In case you would like to enjoy the luxury of a fully prepared breakfast, we offer this as a daily option to be booked on site to complement your holiday experience.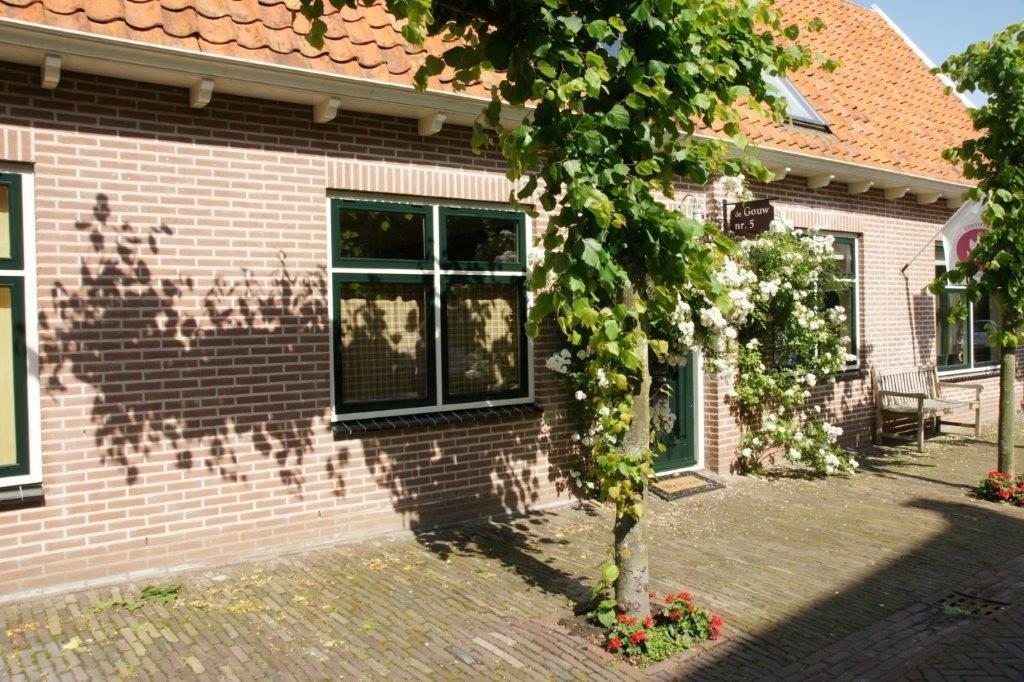 We look forward to welcoming you in our facilities!
Bookings
Click on an image to enlarge it: